Content Analytics
Identify the topics you should be covering and prove your success over time.
Channel Optimization
Which topics appeal most to your audience on social media?
Organic search? Paid media?
Conversion Funnel Analysis of Your Content
Only about one-third of marketers say their content marketing is effective.
What's worse, 90% of the content that businesses create fails to meet business objectives.
Competitive Intelligence
How does your content marketing program compare to your competition's?
The data-driven insights you need to make your content marketing succeed.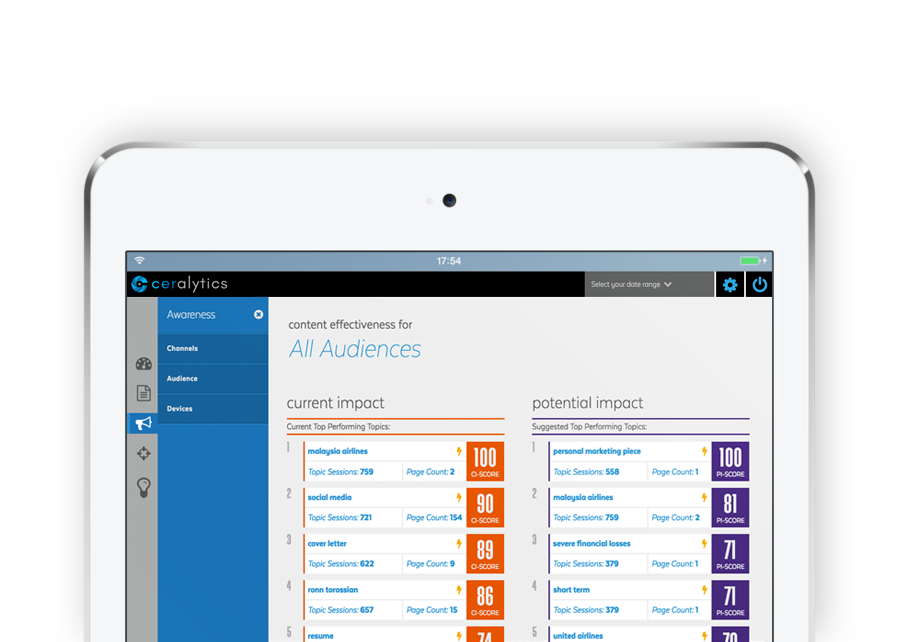 Understand your audience's needs
What topics resonate with your audience? Which topics miss the mark? Ceralytics analyzes all of your website content at the topic level, identifying not only the topics that are performing well, but also uncovering underutilized topics your audience is interested in that you should write about more.
Learn more about Content Analytics
Analyze and outmaneuver your competition
Uncover your content gaps within your specific industry to ensure you're not missing low-hanging opportunities your competition is capitalizing on. Identify under-served pain points in your industry that you can seize. Then benchmark your success against your competition
Learn more about Competitive Intelligence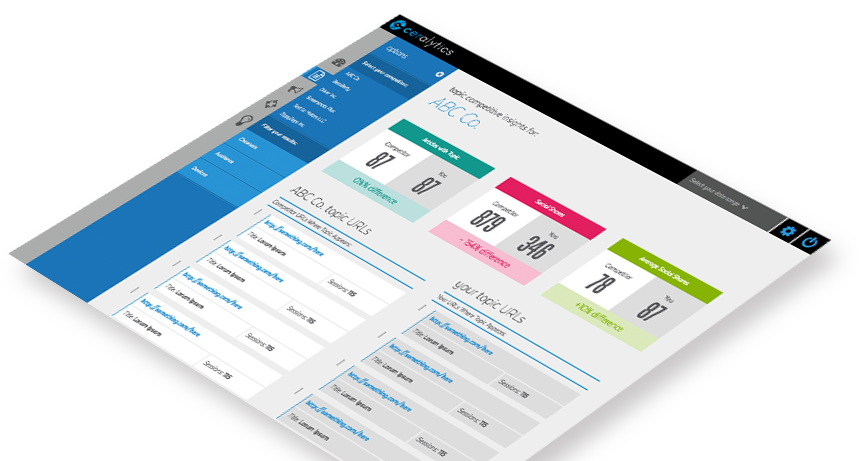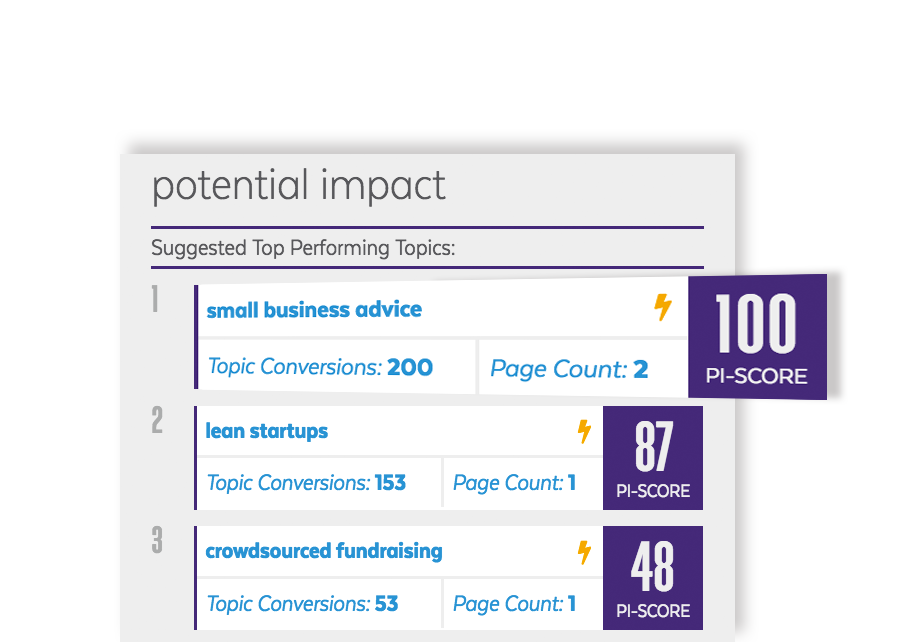 Create content that drives conversions
Wouldn't you like to know which topics are most likely to drive conversions before creating anything? Ceralytics uncovers the underutilized topics that drive buying actions, giving you the insights you need to turn content into conversions.
Learn more about Conversion Funnel Analysis
Optimize your content by channel
Understand what content resonates across each of your online channels, including organic search, social, paid search, email, and more. Ceralytics also recommends which content your brand should promote on each channel for maximum impact.
Learn more about Channel Optimization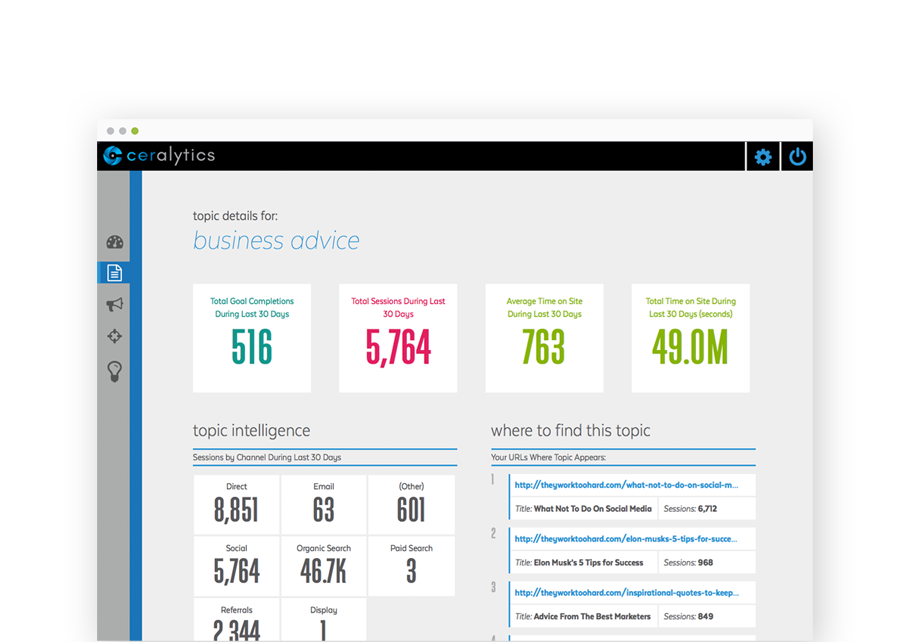 Stop guessing. Start knowing.
Content intelligence from Ceralytics empowers teams of all sizes to create content with confidence. Build brand awareness, drive conversions, and beat your competition.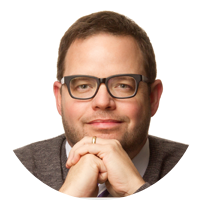 "Stop wasting time on ineffective content. Ceralytics helps content marketers identify the topics that matter to their audience."
What content marketing experts are saying about Ceralytics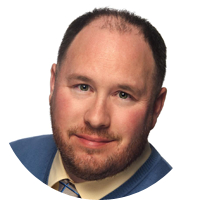 "I've been waiting for a tool like this. Ceralytics not only identifies what content your audience truly values, it gives you the insights to create content that converts to real business results."