2018 Healthcare Content Marketing Report
A content intelligence analysis of the content topics making the biggest impact on the market and current opportunities for content marketers in the healthcare space.

The goal of this report was to identify the top performing topics across the healthcare industry, as well as underutilized topics that present great content opportunities for healthcare brands.
Utilizing its content intelligence platform, Ceralytics analyzed the top performing content of 18 websites in the healthcare industry, including insurance providers, universities, hospitals, and healthcare retail stores. The Ceralytics content intelligence engine then categorized every page of each site by the main topic(s) that each page was about.
Top performing and underutilized topics were determined by their total presence in organic search, inbound links, social shares and other ranking factors.
Topic Effectiveness Rate Across Healthcare
How in-tune with their audiences are the best healthcare content marketers? VERY. The healthcare industry is one of the most competitive content marketing industries we've studied. Learn how to better understand these healthcare audiences with insights from this report.
Great Content Strategies Don't Just Happen
They are built from great content intelligence and competitive insights.
Getting the data you need to create a great content strategy should be easy, cost-effective and near real-time. That's why the best content marketers choose Ceralytics to identify the topics that drive awareness, engagement, and conversions.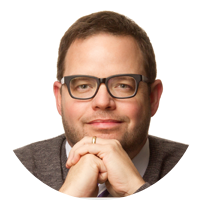 "Stop wasting time on ineffective content. Ceralytics helps content marketers identify the topics that matter to their audience."
What content marketing experts are saying about Ceralytics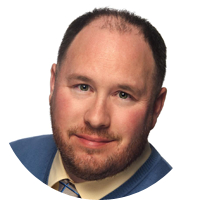 "I've been waiting for a tool like this. Ceralytics not only identifies what content your audience truly values, it gives you the insights to create content that converts to real business results."
Chad Pollitt, Author, International Speaker, Marketing Professor