A well-defined content marketing campaign, when planned and executed well, can have long-lasting effects on a website, including a jump in organic search to the campaign itself, and the lifting of other pieces of content by increasing the Domain Authority of the entire site.
But this success doesn't come easily. In this guide we'll explore in detail the planning and steps needed to create a content marketing campaign that produces real business results for your organization and demonstrates its own success.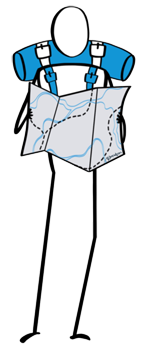 Introduction
It's never been harder to be a content marketer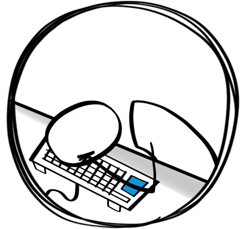 Years ago, if you wrote it, they would come. Good content got great results.
Now, there's more content being produced each day than can be consumed. This era of Content Shock has left content marketers struggling to find the footing they once had with audiences.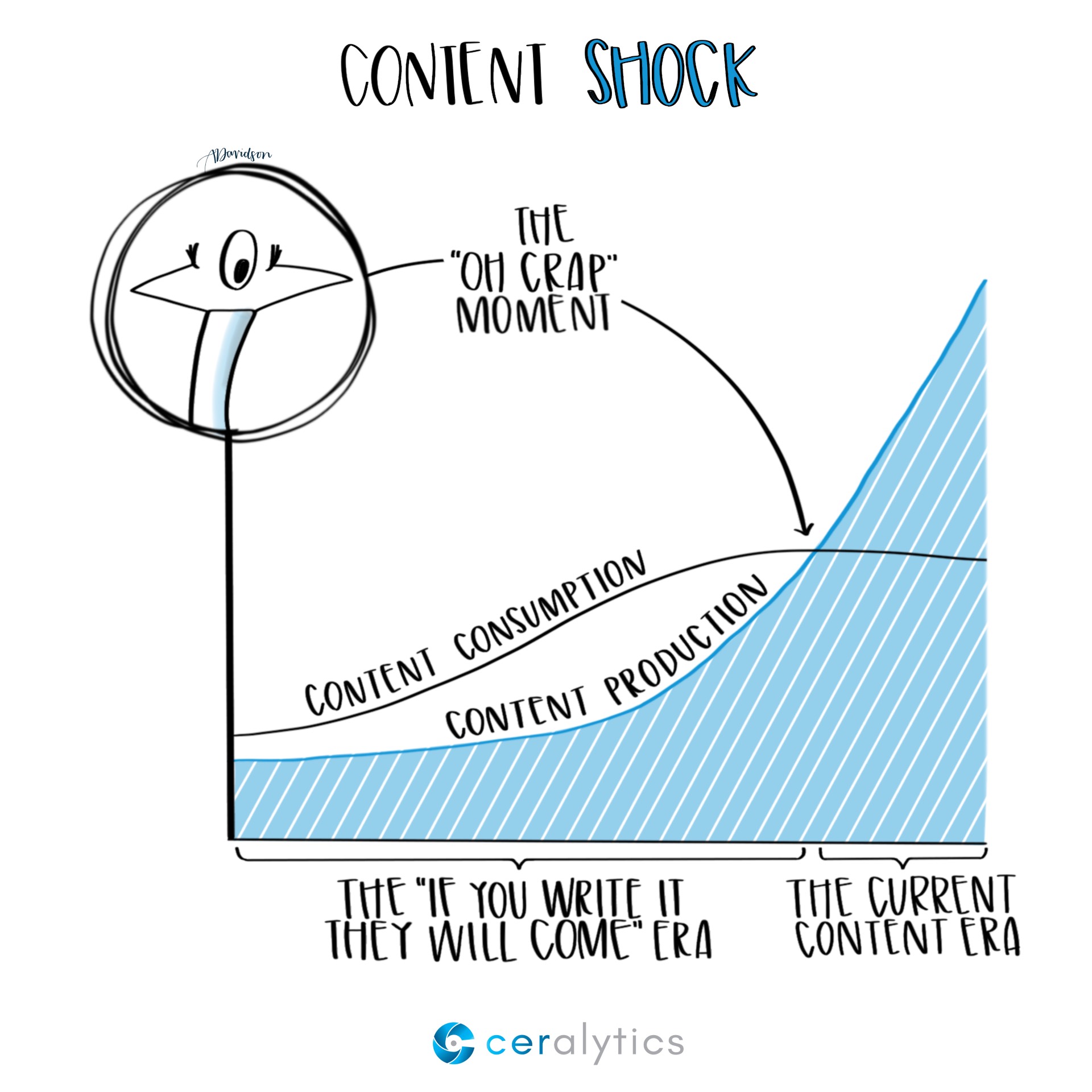 Good content marketing is no longer good enough.
If you're relying on content marketing campaigns that consist of a blog post with some social promotion, you are doing the bare minimum. It's time to up your game.
Content marketing campaigns vs. content marketing strategies
Before we get to the first step, there's one other thing we should cover.
Whether you're just beginning your content marketing journey, or if you've been doing content marketing for a while, it's important to understand the difference between a content marketing campaign and your content strategy.
Your content strategy is the overall strategy for all of your content marketing efforts. All of your content marketing campaigns will spin out from your content strategy.
A content marketing campaign is a one-time series of efforts and actions that align around a single goal. A content marketing campaign can be launched over the course of hours or months depending on its size and scope.
Creating and maintaining an entire blog would not be an example of a content marketing campaign, as it would be part of the larger strategy. But creating a new best practices guide, ebook, webinar, video series, or online tool would be a content marketing campaign.
Here are the steps to creating a winning content marketing campaign.
Chapter 1
Define the specific business objective of the campaign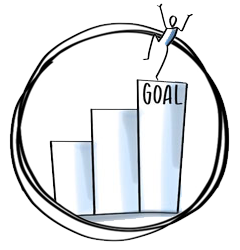 Before you begin the process of creating content, it's essential to lay the groundwork for why you are creating a campaign.
What is the main business objective of this content marketing campaign?
This objective should tie back to your content strategy and support at least one of the business objectives you're looking to achieve from your content marketing efforts.
The six overall business objectives content marketing campaigns drive
There are six overall business objectives that a content marketing campaign and strategy can accomplish.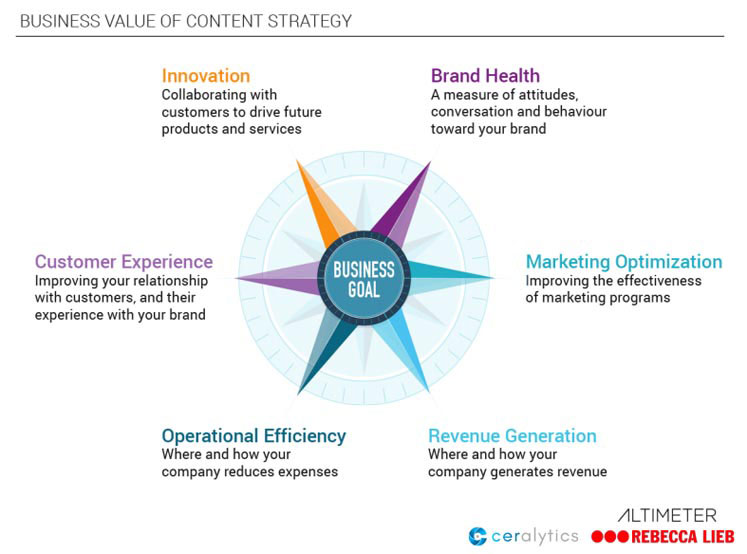 Brand Health
Building awareness or creating a positive attitude toward your brand. This is a top of the funnel goal and can be used in conjunction with PR activities that are part of the campaign.
Examples:
Driving a 20% increase of new users to the website
Increasing positive brand sentiment by 10%
Marketing Optimization
Improving the effectiveness of existing marketing programs – such as utilizing multiple pieces of content to determine which perform better with your audience. This information can then be fed back into other marketing channels and programs.
Examples:
Decrease overall marketing spend by 10% by utilizing content to achieve marketing goals over other channels
Decrease pay-per-click spend by 10% by identifying your audience's true needs through content
Revenue Generation
This is usually a top goal for content marketing campaigns. You are trying to generate revenue back to your organization in the form of leads, sales, or client retention.
Examples:
Increase leads by 10% over the course of 3 months
Increase ecommerce revenue by 5%
Increase client retention by 10% in Q3
Operational Efficiency
A content marketing campaign can increase operational efficiency across other departments, such as client support call centers. Having user-generated content campaigns can also help product development identify new audience challenges they would have otherwise missed.
Examples:
Decrease support calls by 10%
Identify 5 new audience challenges for product development
Customer Experience
Customer experience overlaps a bit with Operational Efficiency and Brand Health. It's purpose is to give your customers a better experience through content, such as FAQs and online trainings.
Examples:
Decrease support calls by 10%
Increase positive sentiment around products by 5%
Innovation
Content gives you a medium to get quick feedback on the effectiveness of certain topics and challenges that your audience may face. Again, user-generated campaigns can uncover new challenges and preferences about your audience that you never knew they had.
Examples:
Identify 5 new audience challenges for product development
Uncover the top 3 beverages our audience consumes when they eat your pizza
Make your goals specific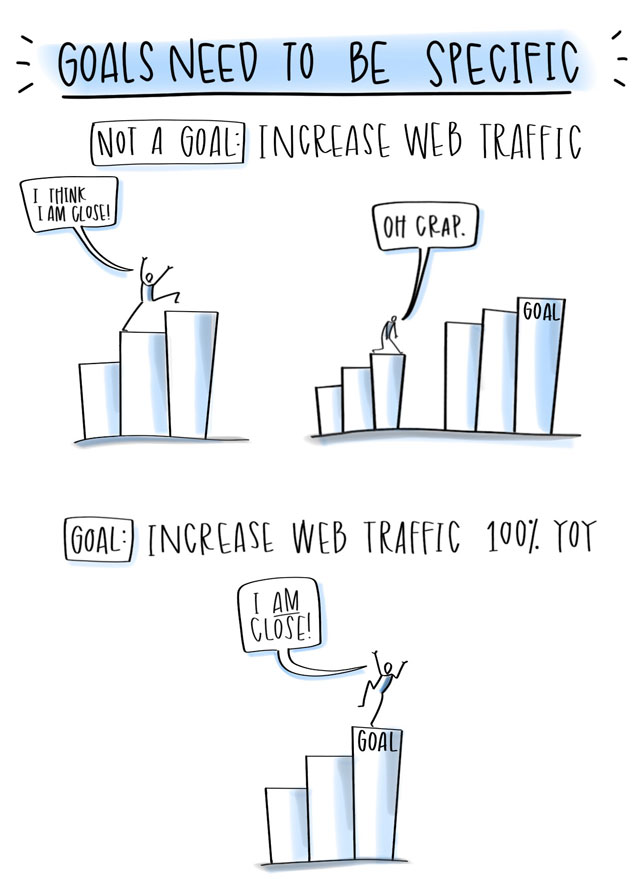 The key to defining the goal of your content marketing campaign is to make it specific. Goals need to have a specific target you're looking to reach and a timeframe in which to do it.
The goal of your content marketing campaign should not be to "Increase web traffic." There's no tangible target in that scenario.
A good content marketing campaign goal would be, "Increase revenue by $500,000 in Q1."
Chapter 2
Identify how to measure your success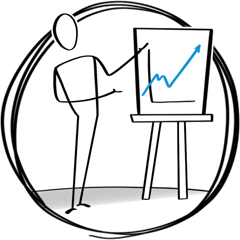 Imagine going to a championship basketball game. You watch both teams battle it out on the court for an hour. At the end of the game, everyone looks up and realizes no one was keeping score.
This is what about half of content marketers do, according to the 2018 B2C and B2B Content Marketing reports from Content Marketing Institute. They work their tails off on content marketing campaigns, put them out into the world, and then say, "Oh, how are we going to measure this now?"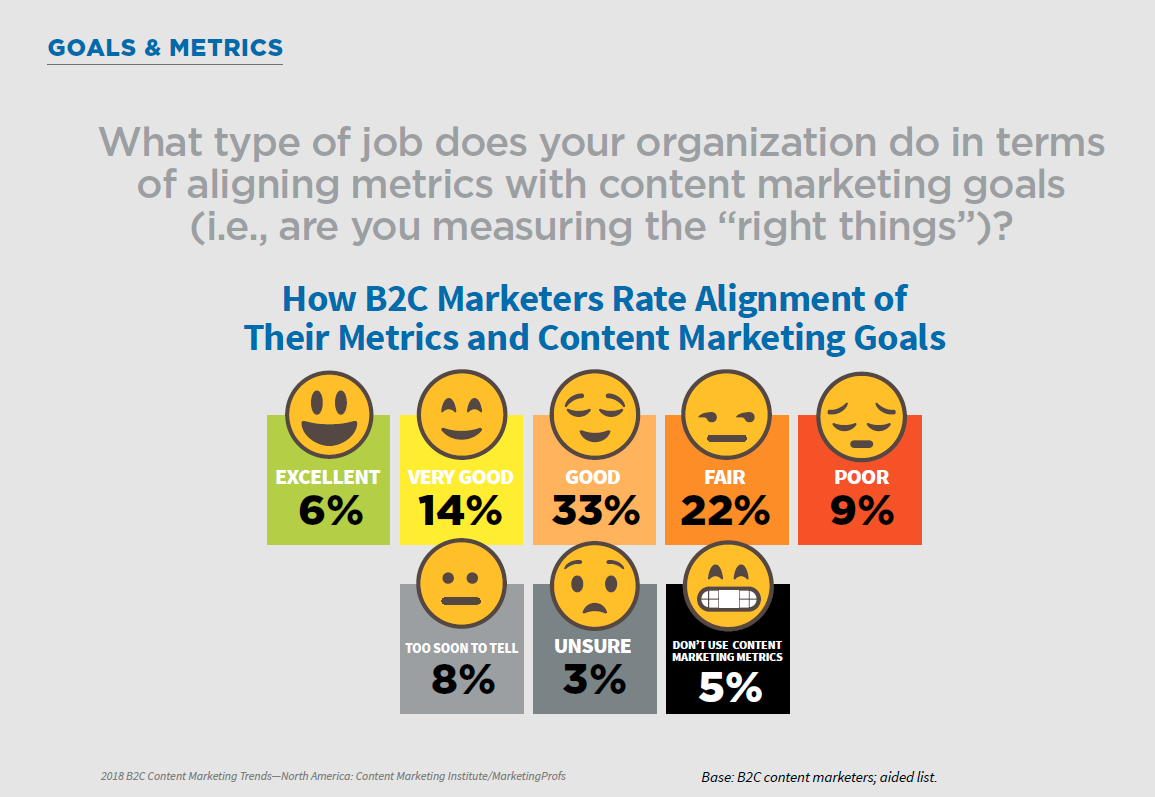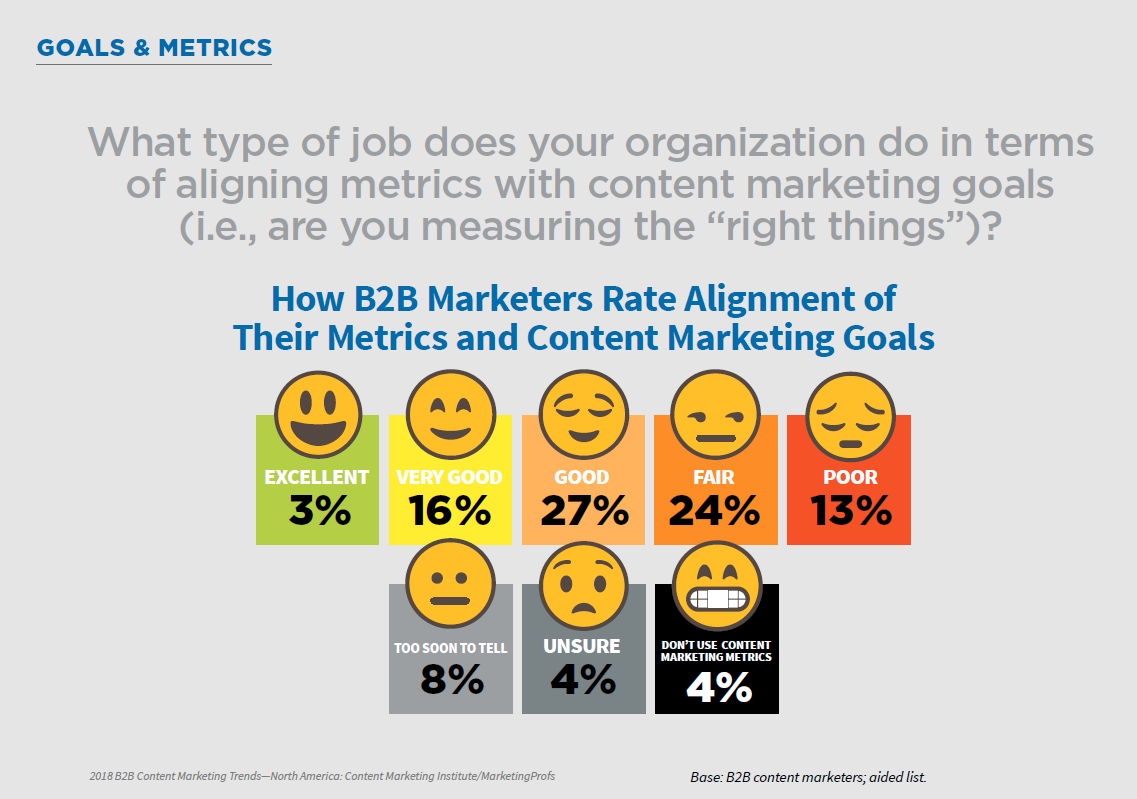 You manifest what you measure
A lot of content marketers still rely on vanity metrics like pageviews and social shares instead of business objectives because they skip this essential step.
Depending on the goal of the campaign, vanity metrics may make the content team look bad – or worse, send a signal to the c-suite that content marketing isn't driving bottom-line results. For the c-suite, if a program isn't helping the bottom line, its budget could be reallocated to other activities that can demonstrate their bottom-line success.
We're seeing this happen now.
Content budgets are currently shrinking. For B2B content marketing, budgets have dropped 3% as a portion of overall marketing budgets. For B2C, they've dropped 10%!
Don't let your content marketing budget get put on the chopping block.
Identify the metrics that will prove the success or failure of the campaign in the context of its overall business objective.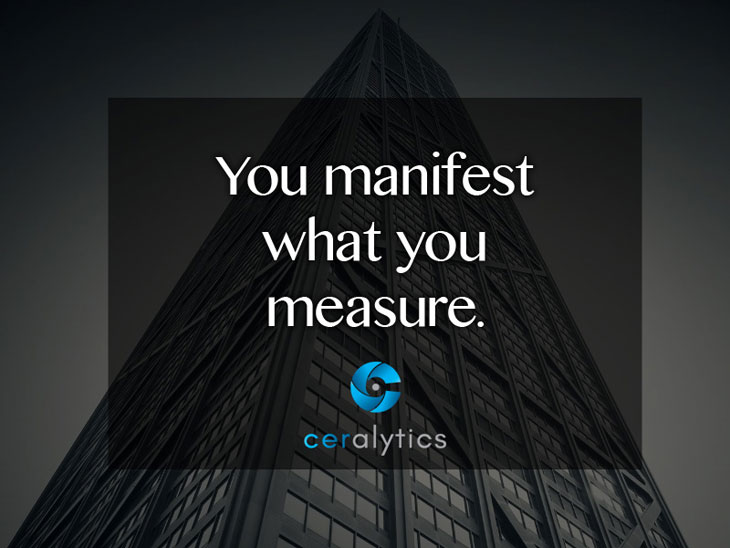 Here are just some metrics that can be used for each business objective:
Brand Health: Sentiment, share of voice, influencer engagement
Marketing Optimization: Cost-savings, lower cost-per-lead, higher ROI
Revenue Generation: Leads, sales, upsells to existing clients
Operational Efficiency: Call deflection, reduction in cold-calling
Customer Experience: FAQ popularity, sentiment
Innovation: Feedback on new ideas, identification of new customer pain points
How often will you be measuring results?
Depending on your goals and metrics, you may be measuring the campaign monthly, weekly, daily, or even minute-to-minute. Identify upfront how often you need to see the results of the campaign so you can make adjustments as you go.
If you're running a campaign over the course of a year, you may only want to make adjustments to it monthly. If you're running a campaign around a big event, such as the Academy Awards or the Super Bowl, you may want to make adjustments minute-by-minute.
Many organizations fall into the trap of waiting until the end of the campaign to measure results only to find that at the end they failed and should have adjusted the campaign long ago.
Chapter 3
Define the audience you're targeting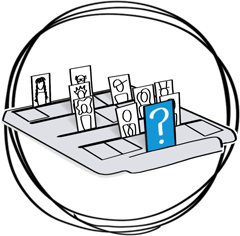 The first step is to identify whether the audience is existing customers or prospects. This should flow directly from your business objectives.
If the goal is to increase customer retention or upsell existing customers, it's pretty obvious that your customers are your audience.
If your goals are to increase new sales, then you're looking at new audiences.
If you're looking at brand health goals, you may be focusing on both customers and prospects.
Identify the stage of the buyer's journey
Defining the stage of the buyer's journey will help you understand what your audience needs right now, and what next step you can provide them that will get them closer to your business objective.

Awareness stage
In the awareness stage, the buyer is searching for answers to a problem that they have, or at least to find a better way to define their problem.
For example, if the buyer has a leaky shower, they may be looking for causes of a  leaky shower, and exploring what may be wrong. They may not be in a place to buy a product just quite yet.
In the awareness stage, it's important to introduce and establish your brand as a trusted resource.
Engagement & Consideration stage
In the engagement and consideration stage, the buyer has a better understanding of their problem, and they are looking to either solve the problem themselves, or find someone to potentially help them.
They begin researching potential solutions such as buying a new part and fixing the shower themselves, or hiring a plumber to come out to do the work.
In the engagement and consideration stage, it's important to give your audiences choices on a next step to take.
Conversion/Decision stage
At this stage, the buyer has all of the information around what can be done to solve the problem. They are estimating how much time, energy and money each solution will take and the risks involved.
Aside from whether to do the repair themselves or have a plumber do it, they may be considering individual products as well, choosing between two different shower cartridges – one with fair reviews for $24 or one with excellent reviews for $50.
In the conversion/decision stage, you want to present your offerings in a way that compels the buyer to take a buying action.
Pain points
Which of your audience's pain points does your campaign aim to alleviate? Make sure these pain points align with your audience's position in the buyer's journey.
If the buyer is in the awareness stage and you're pushing a new shower cartridge at them, you're hitting them too soon. They don't know they need a new shower head yet.
If they are in the conversion/decision stage, it's too late for you to tell them what may be wrong with their shower. They are past that pain point and on to another – which shower cartridge to buy.
Remember that pain points aren't always obvious. Harvard marketing professor Theodore Levitt once said, "People don't want to buy a quarter-inch drill. They want a quarter-inch hole."
These pain points should be part of your content strategy and should cascade down to the individual content marketing campaign.Pain points can be gleaned from social intelligence and competitive intelligence as well. By analyzing the content topics that work best for your competitors, you may uncover new pain points that competitors are addressing well that you are missing.
Buyer personas
Buyer personas used to be an essential component of any marketing campaign. However, as times and technology have changed, some content marketers are moving away from buyer personas because they are too broad and don't pinpoint specific pain points that other methods like content, social, and competitive intelligence can.
We've even speculated that buyer personas may actually be dead.
If you have buyer personas already, it is absolutely worthwhile to look for pain points within them. But if you don't have buyer personas already, other methods like content intelligence may be better at identifying the true pain points your audiences have.
Chapter 4
Identify the content topic and takeaway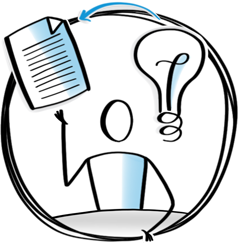 Identifying your audience's pain points and identifying the topics you should cover in your content marketing campaign go hand-in-hand. However, there are a number of different ways to identify these topics, so we opted to call this section out separately.
Ideation is a lovely buzzword
Remember when "ideation" was just called "brainstorming?"
One method for identifying the topic to cover is to do ideation sessions, where a group or even a single person puts ideas on a board and tries to come up with a topic that identifies the true pain point, addresses the stage in the buyer's journey, and works toward the overall goal of the campaign.
This process can be very tricky and often go off track. It also promotes internal biases to selecting topics that the content team already knows a lot about. Or the topic ends up being chosen by the highest paid person in the room. How many times has your CEO or CMO said to you, "We should write about this thing I just heard about at a conference…"?
Due to this internal bias, a data-driven approach is preferable.
Leaning on content intelligence
Content intelligence uses vast amounts of data to identify the topic that best fits your audience's pain point and stage in the buyer's journey to your overall business objective. It's based entirely on data-driven insights and takes biased opinions out of the mix.
With content intelligence you can also identify how you stack up against the competition – including where you have content gaps – and utilize your content marketing campaign to fill some of these gaps and gain ground back on your competition.
Other topics uncovered with content intelligence are underutilized topics on your site. These underutilized topics perform above average for driving new audiences, engaging existing visitors, or converting users to complete a specific goal. Because these topics have demonstrated success in the past, they are more apt to perform well if written about again.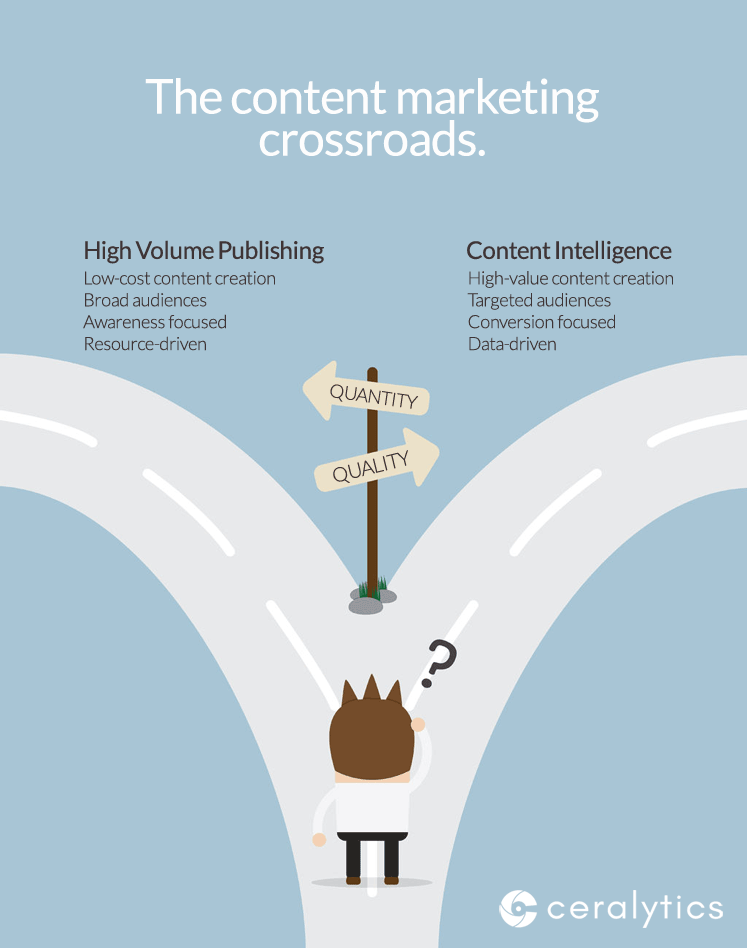 Understand the SEO impact
Any topic you cover should be something that your target audience is actively searching for online. Once your topic is decided, look for keyword volume and difficulty scores to determine if it's a topic that will get you traction moving forward.
You can look at short, medium, and long tail keywords to identify which makes the most sense for your content.
Again, content intelligence can get you these topics and also identify which ones will have the biggest payoff.
Keyword clustering
You don't need to select just one keyword. Select a group of keywords that are all related in some way to the pain point you're looking to address. You will use them in the cornerstone and brick section that's coming up next.
For example:
You could use this cluster of keywords for your campaign on fixing a leaky shower head:
Leaking shower
Leaking shower head
Leaking shower valve
Shower drips when turned off
Repair leaking shower head
What's the takeaway?
While identifying the topic, also look for the takeaway you want to leave with your audience. How do you want them to feel after reading the content?
Do you want them to feel:
Empowered?
Scared of being left behind?
A sense of urgency to buy?
A sense of urgency to call a representative?
A desire to share this piece of content to look like a thought leader themselves?
This takeaway should align back to the business objective of the content marketing campaign.
For example, if the business objective is Brand Health, the takeaway may be the audience feeling empowered because they just learned something new, or have a new tool to do their job. This takeaway, which you gave them, hopefully increases their trust with your company (which you can then measure.) And trust is important because consumers are 131% more likely to buy from a brand whom they see as a trusted resource.
If the goal is to drive leads, you may want to make the takeaway to be a sense of urgency to buy, or leave a feeling of being scared that they'll be left behind by their competition.
You may have more than one takeaway in the piece, but try to focus on just one to ensure your content is targeted to the desired outcome.
Chapter 5
Create your content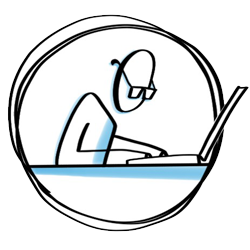 It's taken some legwork just to get here, but without steps 1 through 4, you would be creating what Bernie Borges, CMO of Vengreso, calls, "Random acts of content."
Unfortunately, a lot of content marketing campaigns today are just that; random acts of content.
You will not fall into that trap.
You have a solid foundation on which to build your content marketing campaign. Now it's time to execute.
Cornerstone content
A piece of cornerstone content is the focal point of your content marketing campaign.
It may be a guide, a white paper, a large blog post, an ebook, or even a tool/app that people can use that solves their problem.
The cornerstone's job is to serve as an invaluable resource to your audience while being optimized for search engines so it ranks high in perpetuity – bringing you new audiences over time without much extra effort.
This is content that builds the foundation of your overall online presence.
Identify the keywords for your cornerstone content
Based off of the topic and cluster of keywords you identified, choose the keyword that will make the biggest impact on your audience. This is the keyword you're looking to "own" on search engines.
If you're using content intelligence, this keyword will be very clear. It will be a competitive gap or an underutilized keyword that works for your industry, is underserved to your audience, and will be aligned to your organization's business objectives.
If you're doing the process by hand, you need to identify the keyword manually by finding the keywords that work best for your competitors and how much traffic they get from them. Then you need to analyze the variations of that keyword to see if any are underserved in your industry. Then, you need to make sure the keyword aligns to the business objective you hope to accomplish.
While doing this, you have to watch out for common traps.
A common trap content marketers and SEO professionals fall into is picking the keywords with the largest search volume and a moderate difficulty score because it's "close" to a keyword that competitors rank well for.
This leads to organizations trying to compete for keywords that are not actually used by their audience. Again, this is one of the biggest benefits of content intelligence – having a solution to crunch all of this information and identify the best opportunities moving forward within your specific industry.
This keyword will oftentimes be a medium tail keyword – a keyword that isn't so broad that it is nearly impossible to rank for, but is still broad enough that a lot of people will search for it.
For example, if you're selling vacuum cleaners, the following keywords are potential targets for your cornerstone content:
| | | |
| --- | --- | --- |
| Keyword | Monthly Search Volume | Keyword Difficulty (0-100) |
| vacuum | 300,000 | 64 |
| vacuum cleaner for hair on carpet | 20 | 36 |
| best vacuum for pet hair | 22,000 | 37 |
"Vacuum" is a short-tail keyword. It's has a high search volume, is very broad, and has a high difficulty.
"Vacuum cleaner for hair on carpet" is a long-tail keyword with a low search volume, but also a low difficulty score.
"Best vacuum for pet hair" is a medium-tail keyword with great search volume and a low difficulty score. If your company sells vacuums to pet owners, a thorough post about this keyword could bring in a significant amount of traffic if it ranks well.
Creating 10x content
To rank highly and bring in traffic over the long run, cornerstone content needs to thoroughly answer the need of your audience for the pain point they have. This means going above and beyond normal content they can already get when they search for that keyword.
Rand Fishkin, CEO of Sparktoro and former CEO of Moz, coined the term 10x Content as content that is, "10 times better than anything I can find in the search results today."
This content has to be so good that it can serve as a pillar (or cornerstone) for your industry moving forward. It's a big undertaking to create 10x content, and that's why you did all of the legwork in steps 1 through 4 already – to determine that creating this piece of 10x content is worth the time and resources to make it.
The primary focus of your 10x content has to be delivering real value to your audience. You have to provide them real answers to their questions and not leave them with questions they need to get answered somewhere else.
This content doesn't always have to be a mega blog post or ebook. It can be a really well thought out tool as well.
For example, if you search for "cost of college estimator" one of the top results will be Vanguard's College cost projector. There is hardly any content on this page. And at first the calculator looks like any other college cost calculator.
But when you click "Look up cost" under "Current annual college cost", you'll notice that they have tuition costs for just about every school in the United States. That's a TON of information, that gives the user an accurate view of exactly how much it will cost them to go to that school.
This tool, and the way it's presented, gives the user the answer they need, without having to go to another cost calculator.
For Vanguard, this gives the brand a lot of exposure, including thousands of new visitors to that page every month. And they know exactly what that audience is interested in. This gives Vanguard the ability to then target those users with additional content via retargeting moving forward with more in depth pieces of content and calls to action. But they are missing a huge opportunity to put a call to action on this page to move people into the engagement and consideration phase, such as having them sign up for a newsletter or downloading a guide on saving for college.
Brick content
Content bricks support your cornerstone content. They can be blog posts, videos, infographics, or just about any form of medium to long-form content. You can create these on your own website, but they are often more effective if they live on partner sites and borrow someone else's audience.
These smaller pieces of content will be about the other keywords you have in your keyword cluster – usually those keywords with a lower difficulty score.
Because those keywords have a lower difficulty score, they make it more likely that you will rank well for them in search, so the content doesn't need to be quite as in depth as the cornerstone piece of content.
The point of brick content is to drive additional audiences and inbound links back to your cornerstone content.
These inbound links have always been one of the major signals search engines use to rank content. The more inbound links from trustworthy sites, the higher rankings your content gets in search.Successful brick content links to your cornerstone content with the keyword you're targeting for the cornerstone content. This linked text is known as anchor text. It gives search engines context as to what other websites think your content is about.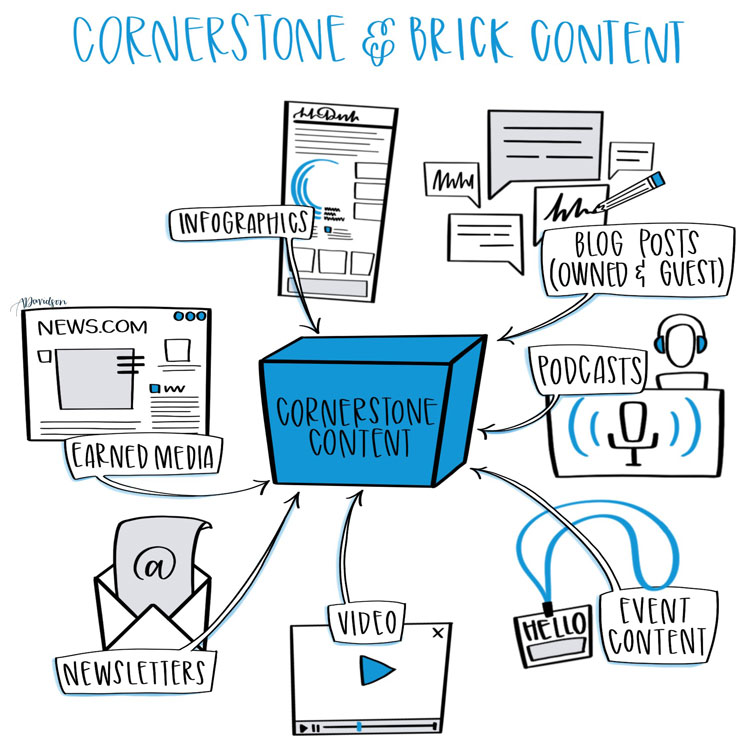 Here's a real-world example of cornerstone and brick content working together:
We published our 2018 Healthcare Content Marketing Report in March of 2018. It was our cornerstone content – a freely downloadable report that weighed in at 20 pages. Our target keyword was "healthcare content marketing" which has moderate search volume and moderate difficulty.
Though targeted and informative, moderate search competition meant the report itself probably wasn't going to make a huge splash if we didn't reinforce it with additional content that ranked highly.
We needed to build bricks.
We created brick content on our own site and on multiple partner sites that linked back to the report.
Jay Baer, at Convince and Convert, opted to write the piece himself, and created the 26 Best Topics in Healthcare Content Marketing. We also created brick content on other partner sites utilizing keywords such as "medical content marketing" and "healthcare market research" in their titles.
On each of those sites, we tried to link back to the report using the anchor text, "healthcare content marketing" in some way. This anchor text served as a signal to search engines that our healthcare content marketing report was about "healthcare content marketing." And the fact that other trustworthy websites now linked to it showed that it was a trustworthy source of information.
The result? Our cornerstone content shot to the first page of search results for "healthcare content marketing" in a couple of weeks.
Our brick content, which supported the rise of our cornerstone content, ALSO shot up onto the first page. As of this writing, 2 of the top 4 search results for "healthcare content marketing" are pieces of content we either wrote, or a partner wrote for that campaign.

The point of the cornerstone and brick approach is to not only support the overall cornerstone content, but to also have the bricks stand alone as solid pieces of content that can be found in search for variations of the main keyword you're targeting.
The results of this approach for the campaign above are increased rankings for these pieces of content, more inbound traffic, and the exposure of our brand to a market we want to target.
Chapter 6
Identify how your content drives desired actions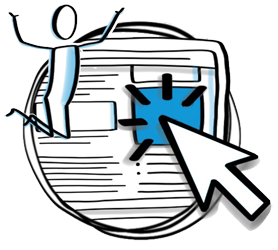 If your content is amazing, and drives a ton of traffic, it still needs to accomplish your overall business objective to be successful.
For some business objectives, like Brand Health, it may be enough to just have the great pieces of content that demonstrate your thought leadership to your audience. Those content pieces build trust with your audience and may not require the audience to take any further action. Of course, you will need to measure this to be sure.
However, for other business objectives, such as revenue generation, a call to action needs to be made part of the content.
How do you get people to take that next step?
Simply putting aggressive sales ads in a content piece rarely works to drive revenue goals. Most audiences are used to ignoring them. Instead, audiences seek a logical next step they can take within the context of the page they're reading.
For example:
If you like this post, you can download our content marketing campaign template here. It will save you time and energy in creating your next campaign, and you can easily edit it to customize it for your purposes.

This is called a content upgrade. You came to this post looking for how to create a content marketing campaign. Hopefully this guide has been helpful, and an upgrade to it is the template, which makes this whole process easier.
For e-commerce, creating an easy to follow DIY piece of content could have links to all of the tools/materials you need to complete a the job.
In the leaky shower example, presenting a user with a 10% off discount if they sign up for a newsletter could help drive more newsletters signups and ensure that the user will buy the part they need from your store.
Remember, solve the user's problem with your content first and foremost, then give them a logical next step that aligns with your business objective. If the next step doesn't align with your business objective, why create that piece of content in the first place?
Review all of your content
Once the content is created and calls to action are in place, it's time to review the campaign.
Obviously check through for grammatical mistakes and the standard proofing you'd do before launching a campaign. But then go the extra step.
Answer these questions:
Does each piece of content support your overall business objective for the campaign?
Does the content give a good next step for your audience to take?
Does the cornerstone content truly feel like it's a cornerstone piece of content, or is it not thoroughly answering the question?
Are there other mediums you can utilize to hit an even larger audience? (i.e., create a video version, infographic, etc.)
Once the pieces feel rock solid and aligns back to your business objectives, it's time to launch.
Chapter 7
Promote your campaign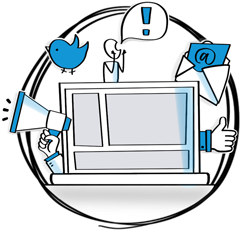 You've created amazing pieces of content, now it's time to promote them. After all, content doesn't distribute itself.
Within your content strategy, you should have promotional channels defined based on what's available to your organization and that fit your budget.
Some organizations have already built strong followings and can utilize channels such as newsletters, social media, and their blog to promote new content to a wide audience.
Others need to rely on rented and paid audiences to get their content seen.
The PESO Model
Most companies do not have a large built-in audience, so they must find other means to promote their content. A simple way to categorize these channels is paid, earned, shared, and owned (PESO).
A promotion plan that integrates all four of these channels can provide quick results that, over time, turn into perpetual inbound traffic to your site.
Paid
Earned
Shared
Owned

Pay Per Click – Search engines, paid social, etc.

Native advertising

Display ads

Remarketing

Sponsorships

Cost per lead programs

Paid influencers

Influencer marketing

PR outreach

Outreach to extended networks

Providing exclusives to publications and influencers

Social sites

Forums

Referrals

Word of mouth

Your blog

Your website

Newsletter

Email campaign

Your social profiles
Paid media
Paid media may sit in a different part of the organization from content marketing. Usually it lives within demand generation or advertising.
Paid media is a great way to get immediate exposure for your content, and can be the spark that turns into a social media blaze.
Paid media campaigns are usually short, and provide just enough lift to get content off the ground until other channels can kick in and start delivering an audience.
Pros:
Gives you reach beyond your network
Gets your content in front of audiences immediately
Can be customized to target specific audiences
Can be easily measured
Cons:
It's expensive
Once the money is gone, it stops working
Earned media
One of the most valuable assets a content marketing team has for its content marketing campaigns is its PR/comms department (or whoever does earned media placements and influencer relations.)
Earned media is exposure you receive from other publications or influencers that you didn't pay for. Many times this comes in the form of mentions on an influencer's website or on professional media outlets.
A new piece of cornerstone content that will impact an entire industry may be something that publications want to write about – especially if it's a great piece of independent research. Earned media not only borrows audiences from publishers and influencers, it also helps drive inbound links to your content, which increases its potential to rank well in search engines.
In the healthcare report example, Convince & Convert's blog post about our content is an example of earned media.
Earned media is actually one of the most important distribution channels content marketers can utilize, but very few actually do.
Pros:
Gives you reach beyond your network
Gets your content in front of audiences quickly
Can generate inbound links to your content which boosts your trust in search engines
Builds trust with your audience that influencers and publishers linked to you
Provides traffic back to your site from referring sites even after the buzz has died down
Expands your network of influencers
Cons:
It can be difficult to get connected with influencers and publishers
Pitching can take a lot of time with little response
If you're paying a PR firm, it can be expensive
It can be difficult to measure the effectiveness of it
Shared media
Shared media is similar to earned media in that other people promote your content, but it's usually done on social networks or by word of mouth.
Social media is obviously a huge factor in promoting content outside of your organization, but as Facebook's algorithm has dampened the effectiveness organic reach on that channel, other social media methods should also be explored.
To get found on other social media channels, many times a visual element needs to be created to pull in that traffic.
For example, one of Beachbody's most popular pieces of content is "5 Simple Snack Boxes for Busy People." It has over 2,000 social shares on Facebook, which is pretty good. However, because they made the post incredibly visual with images of each recipe, it has over 204,000 shares on Pinterest.
In another example, one of Copyblogger's most popular posts is 15 Grammar Goofs That Make You Look Silly. It's simply an infographic that has over 60,000 shares on Facebook and 190,000 shares on Pinterest.
If social is part of your strategy, it's probably time to get some graphics fired up that can summarize your content well.
Pros:
Gets your content in front of audiences immediately
Is in a medium that allows for rapid sharing
Can be very cost-effective
Cons:
It only reaches your existing networks to start
Social mentions have a short shelf life – sometimes only minutes
Owned media
The better you do at content marketing, the bigger presence your owned media channel will have. A big goal of content marketing is to build up these owned media channels – such as your list of opt-in subscribers and the Domain Authority of your site.
As your owned media channels are being built, you will need to rely on the other three channels to get your message out.
Pros:
Targets a specific engaged audience
Very cost-effective
Relatively easy to measure results
Cons:
Only targets specific audiences that have opted in to your content or know your brand
Promotion timing
Launching a piece of content with every channel at your disposal can help make your content succeed, but at some point you'll want pull back on the throttle as you transition to your next piece of content. It's important to not let a campaign completely fizzle out though.
Don't fire and forget content marketing campaigns. You spent a lot of time building them, and once they are launched they can continue to get bumps from promotions to stay relevant.
Set up a calendar for how and when you will give your campaigns a boost. Perhaps you will distribute the campaign to your existing customer base first, then your newsletter subscribers, and then to a broader audience.
If you have an inside sales team, it may make sense to give them the content first, so they can share it with their clients and prospects – giving them a new touchpoint to establish more trust with their audiences.
Some of this comes with trial and error. You may find that your customers really appreciate being the first to know about new content and it serves as a differentiator for them – increasing their loyalty to your products and brand.
Test different timings with your content marketing campaigns and see what works best for you.
Chapter 8
Measure your content marketing campaign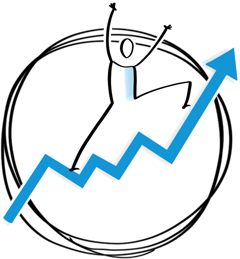 The best part about this process is that by the time you get to measuring the success of your campaign, you've already defined its business objectives and metrics you're going to use to determine its success.
That makes this part much easier.
Utilize whatever software or qualitative information you need to get metrics back on your campaign. That may be Google Analytics for traffic and goal conversions, your CRM for revenue, Net Promoter Score surveys, content intelligence platforms, etc.
As mentioned in section 2, identify how often you will be checking in on the campaign's success. You will need to make adjustments as necessary throughout your campaign.
If things are not looking good…
If you see that your campaign is going off track, identify the issue and make adjustments. Re-evaluate your promotion strategy and see if you're hitting the right audiences.
If you're reaching the right audiences, check the promotional items, such as paid ads, themselves. Are the calls to action strong enough? Do they provide enough incentive to click through?
If you're getting the right audience to your site but they're not converting, look at your content's performance. Are people bouncing quickly from the content? Are they reading the content but not clicking through to the call to action?
Sometimes small tweaks can make a big difference in a content marketing campaign's performance.
If things are looking really good…
If you see that your campaign is outperforming your expectations and is outpacing the desired business objective you have for it, don't feel uncomfortable pouring more promotional fuel into the fire.
See if your conversion rates stay the same while promoting your content to broader audiences.
Look for opportunities to promote similar content to a highly engaged audience.
Missing additional opportunities for high performing content is just as wasteful as having a campaign fail. Always watch for lightning in a bottle. If you catch it, don't waste it.
Being a successful content marketer has never been harder. Relying on random acts of content no longer works, and usually leads to defeated content marketers wondering where they went wrong. Worse, it makes content marketing look bad to executives who don't see the mystical return they thought they'd see.
In this new era of content marketing, good isn't good enough. Even great can fall short. You need to be exceptional at what you do.
The best way to be exceptional is to take the guesswork out of what you're creating, align your content campaigns to business goals, and deliver true value to your audiences that they can't get anywhere else.
Take this content marketing campaign template with you so you can easily setup new campaigns moving forward. We hope this guide and the template serve you well.